Main Menu

Mini Stats
8,686

17

Members

Entries
106,320

0

Threads

Reviews

899,907

865

Posts

Polls
0

0

Content

Files

0

0

Links

Ads
| | | | | | | |
| --- | --- | --- | --- | --- | --- | --- |
| S | M | T | W | T | F | S |
| | 1 | 2 | 3 | 4 | 5 | 6 |
| 7 | 8 | 9 | 10 | 11 | 12 | 13 |
| 14 | 15 | 16 | 17 | 18 | 19 | 20 |
| 21 | 22 | 23 | 24 | 25 | 26 | 27 |
| 28 | 29 | 30 | | | | |

System Messages
Welcome
Thanks for visiting our new community. At Canreef, you'll find great resources in our discussion forums and we have a good community of avid hobbyists to share ideas with you. Membership is free and easy. As a member, you'll be able to ask questions, discuss issues, share your experiences, and submit photos in the gallery.
Photo Of The Month - by Slyguy00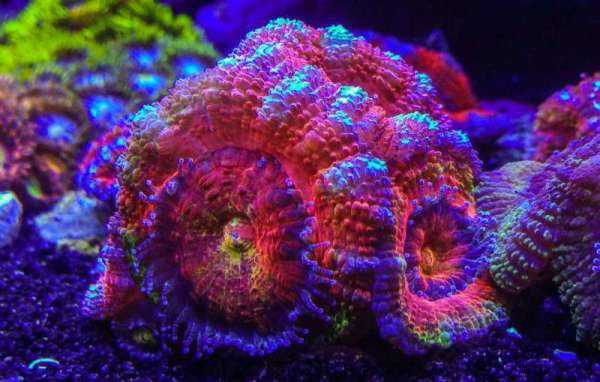 Spring 2014 - Featured Tank - WayneMah's Reef

Latest Sponsors Actions
problem with Tunze Osmolator

Posted On 08-30-2014

Hi JL, I ordered a Tunze Osmolator 3 weeks ago, set it up but its not working as expected. The pump will start when powered on but will stop only after 2-3 seconds. Moving the float sensor up and down wont trigger the pump. Please advice. This is my first order with you.

Here is a video of...

Read More...

Way too nice to frag! Check these colonies out

Posted On 09-19-2014

Sometimes you just want the whole thing and a frag wont cut it

these are for you : )

you can find them at www.fragbox.ca and more

http://i1326.photobucket.com/albums/u644/fragbox/IMG_4220_zps1846f6b3.jpg

http://i1326.photobucket.com/albums/u644/fragbox/IMG_4222_zpsff61a5a8.jpg

...

Read More...

Corals in Stock (September 20th 2014)

Posted On 09-20-2014

Hey Reef Addicts! To celebrate the last weekend of summer here are some brand new corals that we have in stock. Enjoy !

Berry Crush Trachyphyllia

http://www.canadacorals.ca/pictures/09_20_2014/Berry_Crush_Trachyphyllia_coral_wysiwyg_2.jpg

Fancy Doughnut Coral...

Read More...

FOZDOWN?? Group Buy RODI replacement

Posted On 09-16-2014

Group buy for all your tank filtration

Starts tomorrow Tuesday,September 16th ends (till end of supplies)

Free shipping with combined orders over $100

Fozdown, HC-GFO, Carbon 1.3, RODI micron sediments, DI resin, RODI membrane, RODI carbonThe more you buy the more you save

Savings...

Read More...

Reef Gently AccliMate in-stock

Posted On 09-19-2014

Hello everyone,

We have added the revolutionary fish acclimation systems by Reef Gently to our catalogue.

With their new, patent-pending automatic acclimation system, the process of acclimating is not only easier for you, but safer for the species. The AccliMate™ promotes species health...

Read More...

Bacteria needed

Posted On 09-19-2014

Looking for some skim from someone's skimmer in grande prairie to seed my dry pukani rock

Read More...

Jebao and Evergrow added to site

Posted On 09-18-2014

Hi Everyone,

We have added the Jebao RW wavemakers and Evergrow LED's to ReefSupplies.ca

http://cdn2.bigcommerce.com/server400/1rfe4yal/products/237/images/720/jebao_rw_wave_canada__74669.1409949768.1280.1280.jpg?c=2

Jebao RW-15 Wavemaker w/ Wireless Capabilities (3960 GPH)

...

Read More...

Aiptasia eating peppermint shrimps and inverts .....hawt hawt pyre!!!!

Posted On 09-18-2014

We got aiptasia eating peppermints 1:$10 3:$25

And other inverts on the site so get them while they're hot! Also we will be added some new corals soon so stay tuned!! Xoxo!

Read More...

Great service and great corals

Posted On 09-18-2014

This is the second order I have done with madjelly and I am so impressed with the health, colour and service these guys give. They even threw in a gorgeous acro.

I have ordered from other vendors and IMO these guys care and are the best I have ever dealt with.

Never have to worry when you...

Read More...

2 sweet SPS frag packs! + free shipping

Posted On 09-16-2014

Frag pack #1

beginner sps pack $99

11 pieces!

easy to keep

+ free shipping

http://i1326.photobucket.com/albums/u644/fragbox/IMG_4196_zps20ab708a.jpg

Frag pack #2

Collector sps pack $224

Read More...
| | | | |
| --- | --- | --- | --- |
| | New posts | | Popular with new |
| | No new posts | | Popular no new |
| | Article Closed | | Posts By You |

Who's Online
There are currently 66 members and 247 guests. Most users ever online was 12,289, 10-28-2013 at 12:13 AM.
AdamsB
,
AquaPin
,
Asmoa
,
BeeVee
,
bennyhill
,
Chief Hill
,
Colby Bay
,
coldmantis
,
ddarkz
,
EarthEaterBob
,
F.H
,
fireguy98
,
fishyfolks
,
fish_man05
,
gottafindnemo
,
input80
,
Jaws
,
Jimmy038
,
jon in alberta
,
kenman999
,
kpvillan
,
Leon71
,
lordoftheswarms
,
matti2uude
,
michika
,
mikepclo
,
millman3k
,
misty s
,
mm84
,
mobash92
,
mohammadali
,
monkE
,
nanoob
,
neven
,
NickC
,
Nicole.
,
nlmmln
,
patman
,
Peter Peng
,
pgtanks
,
phoney
,
rajarbell
,
regent2009
,
rishu_pepper
,
ronau
,
Salty23
,
scherzo
,
SCHMUSTIN
,
ScubaSteve
,
sewerman45
,
Simmy
,
slivermaster08
,
Son Of Skyline
,
SSDiver
,
Steel_Wind
,
subnet88
,
The Grizz
,
TheZoalander
,
Tiansho
,
Tweeds
,
ug.mac
,
Vins724
,
wayner
,
Wheelman76

Journal