Main Menu

Mini Stats
8,832

17

Members

Entries
107,860

0

Threads

Reviews

911,529

868

Posts

Polls
0

0

Content

Files

0

0

Links

Ads
| | | | | | | |
| --- | --- | --- | --- | --- | --- | --- |
| S | M | T | W | T | F | S |
| | 1 | 2 | 3 | 4 | 5 | 6 |
| 7 | 8 | 9 | 10 | 11 | 12 | 13 |
| 14 | 15 | 16 | 17 | 18 | 19 | 20 |
| 21 | 22 | 23 | 24 | 25 | 26 | 27 |
| 28 | 29 | 30 | 31 | | | |

System Messages
Welcome
Thanks for visiting our new community. At Canreef, you'll find great resources in our discussion forums and we have a good community of avid hobbyists to share ideas with you. Membership is free and easy. As a member, you'll be able to ask questions, discuss issues, share your experiences, and submit photos in the gallery.
Photo Of The Month - by FishinGoalie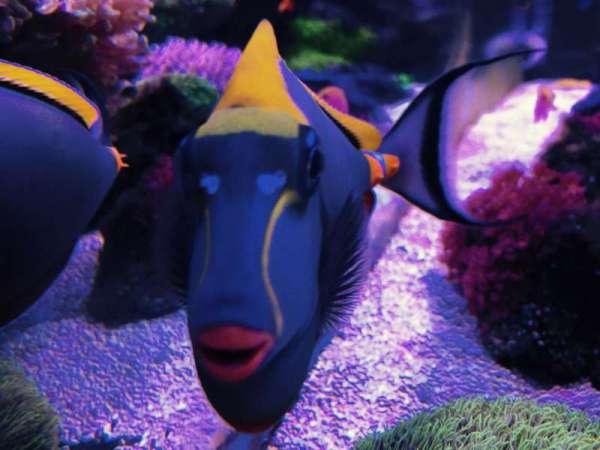 Winter 2014 - Featured Tank - MikeLo's Reef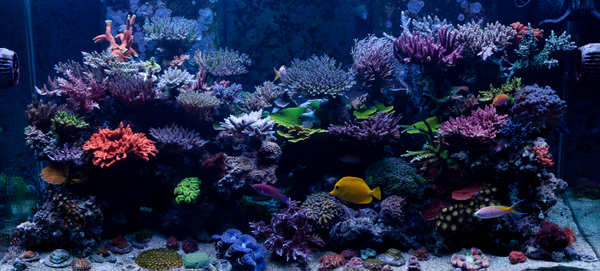 Latest Sponsors Actions
Corals in Stock (December 19th 2014)

Posted On Yesterday

Happy Friday everyone. Here is another weekly update. Just a reminder to everyone that Monday December 22nd 2014 - 2 p.m Eastern time is the last and final shipping day before the holidays. Have a great weekend!

...

Read More...

ELOS Test Kits and Flipper Nano in stock

Posted On Yesterday

Hello Everyone,

We are please to announce that we have brought back ELOS into Canada and they are now cheaper than they ever were!

FLOS Test Kits:

Batch validated by NIST* for the most accurate readout!

Real Color Technology with calibrated color chart for accuracy

Calibrated Droppers...

Read More...

Livestock arrivals

Posted On Yesterday

Would it be possible for JL to list what livestock they get in for their shipments?

Read More...

Docs Eco Systems Products

Posted On 10-03-2014

Looking for a high quality food to feed your corals and fish?

Check out Doc's Eco Systems Products

As always, RW believes we should test and use those products we sell.

We have been using the Brew and Eggs in house for over six months!

But Don't Take Just Our Word On it,

Check out...

Read More...

BOXING SPECIAL

Posted On Yesterday

It's that time of the year ,Christmas,where everyone needs to stock on product, well we wish one day to have most of your need in check but for this year we will be picking at some thing to put up for special.

We didn't specify wether it will be boxing day or boxing special week.

still...

Read More...

Tunze Nanostream 6040

Posted On 12-17-2014

We just got our hands on the new Nanostream 6040 pumps and all I can say is wow. What a well thought out little machine! 1195 GPH!!!

Check out a cool photo I just took that shows the scale nicely:

http://www.jlaquatics.com/newsletter/social/nanostream6040.jpg

More information is located...

Read More...

Back to Our Roots

Posted On 12-16-2014

Back to our Roots!

We started with inverts and look at us, back with a vengeance!

Years ago, Patrick and I started our first company, Ottawa Inverts, because we had a remarkably hard time finding invertabrates, both regular and unique.

Over the years, Ottawa Inverts grew with our love...

Read More...

Exciting! The Maxspect Gyre

Posted On 11-11-2014

We are super excited about the Maxspect Gyre pump and wanted to make sure you knew about it. The type of water flow this unit creates will be extremely beneficial to reefs everywhere!

http://www.jlaquatics.com/newsletter/gyre.jpg

Check out these excellent video's giving an idea of the...

Read More...

Show us your Real Reef Aquascapes!

Posted On 12-12-2014

Hey guys,

I thought it might be neat to see pictures of the Real Reef Rock based aquascapes that you have created in your aquariums.

If you have used this fabulous product and have a picture to share - please do!

Jeff

J&L Aquatics Ltd.

Read More...

Krakens Reef - Monster Store Build!!!

Posted On 07-26-2014

So some of you may have noticed that we have not been on the forums very much. Got lots of emails asking us where we have been and why we haven't posted but here is why!

We are opening a store in Vaughan. Me and Fiona never planned to open a store, but it was all thanks to our awesome...

Read More...
| | | | |
| --- | --- | --- | --- |
| | New posts | | Popular with new |
| | No new posts | | Popular no new |
| | Article Closed | | Posts By You |

Who's Online
There are currently 57 members and 260 guests. Most users ever online was 12,289, 10-28-2013 at 01:13 AM.
Accordexi
,
bigreefer
,
CherylMcKay
,
Colby Bay
,
Denis
,
F.H
,
fatmanonthinice
,
fireguy98
,
FragIt Dan
,
hunggi74
,
indreamx
,
islandcorals
,
jay2x
,
jon in alberta
,
knickle22
,
langley reefer
,
Leon71
,
Midway
,
mikepclo
,
Mikeymic
,
misty s
,
mobash92
,
monkE
,
moonyrat
,
neven
,
NickC
,
nickguay
,
nlmmln
,
ongquang21
,
pgtanks
,
phoney
,
quayquayquay
,
ReEf BoSs
,
reefmandan
,
regent2009
,
RICKZ
,
rsisvixen
,
rstar
,
Salty23
,
SaltyDog143
,
Sasq40
,
scherzo
,
SCHMUSTIN
,
SeaHorse_Fanatic
,
Simmy
,
Slider777
,
Slyguy00
,
Steve0227
,
Stones
,
The Grizz
,
Tiansho
,
Tibody
,
tonton
,
Ulmo
,
Wheelman76
,
xerxes300

Journal