Main Menu

Mini Stats
8,866

17

Members

Entries
107,456

0

Threads

Reviews

908,648

867

Posts

Polls
0

0

Content

Files

0

0

Links

Ads
| | | | | | | |
| --- | --- | --- | --- | --- | --- | --- |
| S | M | T | W | T | F | S |
| | | | | | | 1 |
| 2 | 3 | 4 | 5 | 6 | 7 | 8 |
| 9 | 10 | 11 | 12 | 13 | 14 | 15 |
| 16 | 17 | 18 | 19 | 20 | 21 | 22 |
| 23 | 24 | 25 | 26 | 27 | 28 | 29 |
| 30 | | | | | | |

System Messages
Welcome
Thanks for visiting our new community. At Canreef, you'll find great resources in our discussion forums and we have a good community of avid hobbyists to share ideas with you. Membership is free and easy. As a member, you'll be able to ask questions, discuss issues, share your experiences, and submit photos in the gallery.
Photo Of The Month - by reefwars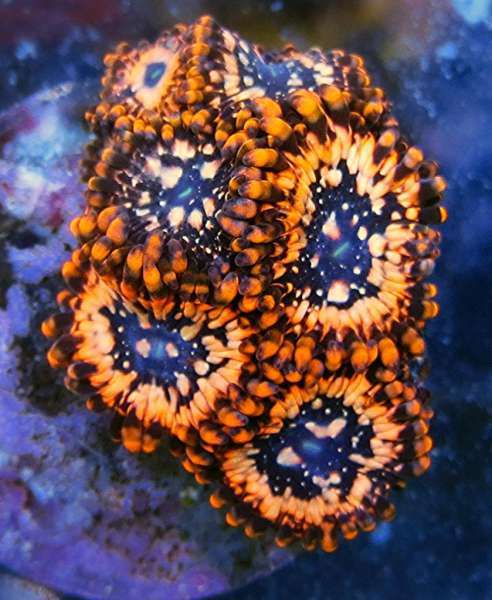 Spring 2014 - Featured Tank - WayneMah's Reef

Latest Sponsors Actions
BLACK FRIDAY

Posted On Today

BLACK FRIDAY SALE

ANY SIZE ORDER

FREE SHIPPING

click here

select pick up when checking out

Read More...

Black Friday

Posted On 11-25-2014

Hello gang,

We are fielding lots of questions about our Black Friday sale, but all we are willing to say at this time is:

http://jlaquatics.com/newsletter/social/black_friday.jpg

- Limited Items for a Limited Time

- Savings of up to 25% and more off of the regular retail price

- Items...

Read More...

BLACK FRIDAY SALE

Posted On Yesterday

As the title says BLACK FRIDAY and sale will be for 24hrs as high as 40% OFF on items that will be listed on our facebook follow and like us to keep updates FijiReefRock FaceBook

Any questions will be answered here or on FaceBook

Read More...

Krakens Reef - Monster Store Build!!!

Posted On 07-26-2014

So some of you may have noticed that we have not been on the forums very much. Got lots of emails asking us where we have been and why we haven't posted but here is why!

We are opening a store in Vaughan. Me and Fiona never planned to open a store, but it was all thanks to our awesome...

Read More...

Reef Supplies Black Friday Sale

Posted On 11-23-2014

Hello everyone,

We are excited to announce that will be having our second annual Black Friday sale. Our public on-line sale will run from Friday the 28 to Saturday the 29.

PUBLIC....WHAT THE? :biggrin:

Our loyal clients will get first dibs on limited item sales and they will also get...

Read More...

Maxspect Gyre - Kessil a160WE - Neptune DOS

Posted On Yesterday

Hello everyone,

We have recently added a couple of new products that are defiantly thread worthy....

we have been asked a 1000000 times in the past few months if we would be carrying the Maxspect Gyre. After much thought, we decide to indeed carry it.

It is now in stock and ready to ship...

Read More...

Exciting! The Maxspect Gyre

Posted On 11-11-2014

We are super excited about the Maxspect Gyre pump and wanted to make sure you knew about it. The type of water flow this unit creates will be extremely beneficial to reefs everywhere!

http://www.jlaquatics.com/newsletter/gyre.jpg

Check out these excellent video's giving an idea of the...

Read More...

Not Just Pretty Corals

Posted On 11-26-2014

http://reefwholesale.com/gallery/main.php?g2_view=core.DownloadItem&g2_itemId=27446&g2_serialNumber=1

http://reefwholesale.com/gallery/main.php?g2_view=core.DownloadItem&g2_itemId=27443&g2_serialNumber=1

...

Read More...

Black Friday Sale! Last Until Sat 29th - JEBAO SALE

Posted On Yesterday

Huge Black Friday Sale!

All Jebao Pumps are 25% off our already super low prices!

Please use the code BLKFRIJEB when you view your cart.

This coupon is only valid until Sat 29th, while supplies last!

www.krakensreef.com

Read More...

Kessil Info - Current Information

Posted On 11-26-2014

Hello all,

I thought you might appreciate access to the latest Kessil A360W-E and A160W-E info sheets.

Saltwater

Freshwater

Let me know if you have any questions about the product and I'll do my best to answer them for you.

Read More...
| | | | |
| --- | --- | --- | --- |
| | New posts | | Popular with new |
| | No new posts | | Popular no new |
| | Article Closed | | Posts By You |

Who's Online
There are currently 116 members and 339 guests. Most users ever online was 12,289, 10-28-2013 at 01:13 AM.
--lmao--
,
5gluder
,
accord96
,
AdamsB
,
balistidae
,
BeeVee
,
befer
,
bennyhill
,
BIGSHOW
,
bloat
,
browneye
,
bsung413
,
btuck887
,
btymens
,
Buccaneer
,
c me fish
,
Caine
,
claynelson
,
CM125
,
Colby Bay
,
coldmantis
,
Coral Hoarder
,
Coralgurl
,
corpusse
,
crimper
,
Cujo#31
,
d33ps3a
,
daelie
,
davej
,
dcw1sfu
,
ddarkz
,
Denis
,
dr.fish
,
duncangweller
,
dundee
,
EarthEaterBob
,
F.H
,
fireguy98
,
fragbox.ca
,
globaldesigns
,
gqlmao
,
Hairytank
,
input80
,
Jan
,
jay2x
,
Jeff000
,
jhj0112
,
Jimmy038
,
jordsyke
,
kirbstomp
,
knickle22
,
kookie_guy
,
KPG007
,
Kryos
,
Leach29
,
lemon604
,
Masonjames
,
michika
,
Midway
,
mikepclo
,
monkE
,
monza
,
nanoob
,
Nasoblond
,
nerdz
,
neven
,
NickC
,
nlmmln
,
Noodles
,
patman
,
PFoster
,
pgtanks
,
phoney
,
Proteus
,
Ram3500
,
randallino
,
Reef Supplies
,
reeferfulton
,
Reeferluke
,
Ross
,
rstar
,
Ryanerickson
,
Salty23
,
SaltyDog143
,
Samw
,
sberry
,
scherzo
,
SCHMUSTIN
,
SeaHorse_Fanatic
,
Simmy
,
Skimmer Juice
,
sphelps
,
spit.fire
,
Starry
,
SteveCGY
,
Stones
,
straightrazorguy
,
surfisjah
,
swimfan
,
thebrokenbrewer
,
theokie
,
tonton
,
toolmanbmw
,
trilinearmipmap
,
Vancity
,
Vancouver Reefer
,
wayner
,
Werbo
,
Wheelman76
,
wil0311

Journal