Main Menu

Mini Stats
8,595

17

Members

Entries
105,478

0

Threads

Reviews

893,575

863

Posts

Polls
0

0

Content

Files

0

0

Links

Ads

System Messages
Welcome
Thanks for visiting our new community. At Canreef, you'll find great resources in our discussion forums and we have a good community of avid hobbyists to share ideas with you. Membership is free and easy. As a member, you'll be able to ask questions, discuss issues, share your experiences, and submit photos in the gallery.
Photo Of The Month - by Slyguy00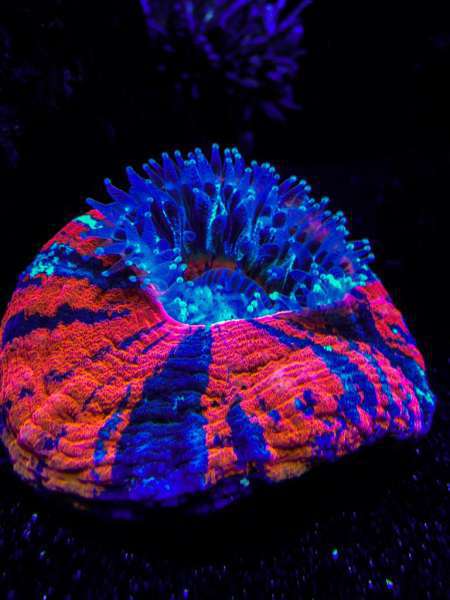 Spring 2014 - Featured Tank - WayneMah's Reef

Latest Sponsors Actions
BRS Group Buy - August 2014

Posted On 07-29-2014

It is that time of the month again ... in a good way. Looking for a few other people interested in saving some money at BRS.

We need a minimum of 10 people. Each order is treated as an individual order and shipped to your door. All prices are in $US and the highest discounted price on...

Read More...

Reef Raft Frags + Free shipping

Posted On 07-28-2014

Bad news: Reefraft is no longer open to the public

Good news: Fragbox has 60 premium RR frags direct from the highly coveted' back tanks'.

Picked them up last week . AMAZING pieces at fair sizes

Any order of $199+ gets free shipping

Will continue to add photos to this thread as we take them...

Read More...

Man do I love doing business with reef supplies

Posted On 07-29-2014

Just wanted to do a quick shout out to reef supplies! Awesome place to deal with. Customer service is like no other! Ray, your a champ! Everytime you raise your own bar on service! Always thoroughly impressed : )

Read More...

Krakens Reef - Monster Store Build!!!

Posted On 07-26-2014

So some of you may have noticed that we have not been on the forums very much. Got lots of emails asking us where we have been and why we haven't posted but here is why!

We are opening a store in Vaughan. Me and Fiona never planned to open a store, but it was all thanks to our awesome...

Read More...

Octopus - NEW Skimmers

Posted On 07-24-2014

Hi Everyone,

We just received our lot of new Octopus Skimmers. Introducing the new "Regal" space saver series

http://www.reefoctopus.com/Upload/regal/sss/01-20270543454.jpg

We are currently stocking the 170SSS, 200SSS and 220SSS

...

Read More...

FIJI SPS Shipment in - First dibs

Posted On 07-24-2014

We just received a super hot shipment of FIJI SPS. There are 3 sizes... fist, double fist and triple fist available, these are HUGE!

We are offering Can Reef members first dibs before we chop'm up and list them online.

Please contact me directly and we'll work our shipping details and...

Read More...

tank build journal FijiReefRock.com

Posted On 12-09-2013

Well the time has come and decision has been made for me to upgrade from an inwall 6 foot mix reef tank to a 10 foot by 32 by 31inches in-wall tank with a tear style sumps that will house 130glns skimmer,160glns Tons of rubble rocks and a 6 foot 120 glns frag system.:biggrin:.

Started some...

Read More...

Dawn Of the Dead

Posted On 07-22-2014

Since I haven't been getting my zombie fix lately with The Walking Dead ...

Coral Zombies will be digging out of their graves for these brains.

http://www.webinapage.com/wp-content/uploads/2009/12/zombies-want-brains.jpg

Open Brains anybody?...

Read More...

Jebao dc 12000 Free shipping

Posted On 07-23-2014

$200 taxes included and free shipping!

email / pm if interested

http://i1326.photobucket.com/albums/u644/fragbox/Delete%20folder/JebaoDc12000_zps26b86694.jpg

Read More...

New Arrivals @ RW

Posted On 07-22-2014

Something For Everyone!

http://reefwholesale.com/gallery/main.php?g2_view=core.DownloadItem&g2_itemId=24344&g2_serialNumber=2

http://reefwholesale.com/gallery/main.php?g2_view=core.DownloadItem&g2_itemId=24362&g2_serialNumber=1

...

Read More...
| | | | |
| --- | --- | --- | --- |
| | New posts | | Popular with new |
| | No new posts | | Popular no new |
| | Article Closed | | Posts By You |

Latest Poll
Vote for June 2014 POTM !

This poll is closed

Photo 1
13
46%
Photo 2
1
4%
Photo 3
0
0%
Photo 4
1
4%
Photo 5
12
43%
Photo 6
1
4%
Photo 7
0
0%
Photo 8
0
0%
Voters:
28
100%

Who's Online
There are currently 89 members and 417 guests. Most users ever online was 12,289, 10-28-2013 at 12:13 AM.
180K
,
1eyedjyde
,
accord96
,
Accordexi
,
AHHope
,
Aro
,
AXvgLJeuoj
,
BlondNasoTang
,
browneye
,
Bugsy
,
byee
,
c me fish
,
Colby Bay
,
coldmantis
,
davej
,
dcw1sfu
,
DeepBlue2011
,
Denis
,
Din Gior
,
duncangweller
,
EarthEaterBob
,
ensquire
,
F.H
,
fishdragon
,
FragIt Dan
,
GavinWang
,
hillegom
,
htfn
,
hunggi74
,
icecool217
,
indreamx
,
input80
,
jay2x
,
Jeff000
,
JetJumper
,
Jimmy038
,
jon in alberta
,
kimrocks
,
KushBubbles
,
Leon71
,
marineman
,
meenamjah
,
Mega
,
michaelis88
,
mikepclo
,
milou
,
monkE
,
MYCLAN
,
nanoob
,
neven
,
nickguay
,
nlmmln
,
patman
,
PaulCheung
,
Pete18
,
pgtanks
,
quayquayquay
,
reeferfulton
,
regent2009
,
Rejine
,
Ron99
,
Salty23
,
saltyair
,
Samw
,
Sasq40
,
scherzo
,
SCHMUSTIN
,
sewerman45
,
Siblyze
,
Simons
,
Slider777
,
Stones
,
syncro
,
TheZoalander
,
Tiansho
,
toolmanbmw
,
Torx
,
Tweeds
,
Ulmo
,
WarDog
,
waynemah
,
wayner
,
Wheelman76
,
winterborn
,
YIipYTdgpv
,
ZZhrTXxbqs

Journal