Main Menu

Mini Stats
8,941

17

Members

Entries
108,654

0

Threads

Reviews

917,604

869

Posts

Polls
0

0

Content

Files

0

0

Links

Ads
| | | | | | | |
| --- | --- | --- | --- | --- | --- | --- |
| S | M | T | W | T | F | S |
| | | | | 1 | 2 | 3 |
| 4 | 5 | 6 | 7 | 8 | 9 | 10 |
| 11 | 12 | 13 | 14 | 15 | 16 | 17 |
| 18 | 19 | 20 | 21 | 22 | 23 | 24 |
| 25 | 26 | 27 | 28 | 29 | 30 | 31 |

System Messages
Welcome
Thanks for visiting our new community. At Canreef, you'll find great resources in our discussion forums and we have a good community of avid hobbyists to share ideas with you. Membership is free and easy. As a member, you'll be able to ask questions, discuss issues, share your experiences, and submit photos in the gallery.
Photo Of The Month - by Snappy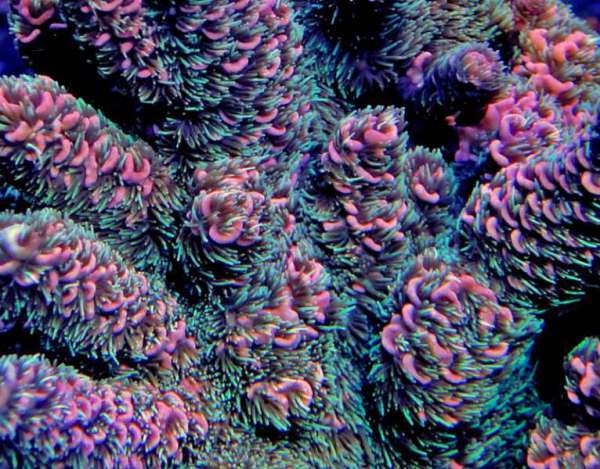 Winter 2014 - Featured Tank - MikeLo's Reef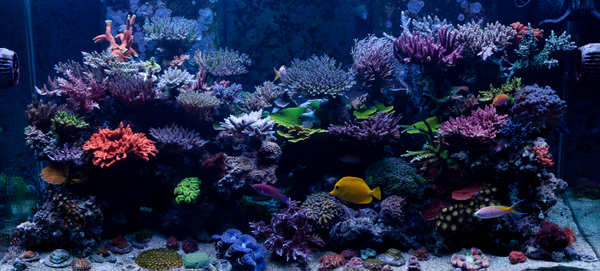 Latest Sponsors Actions
Doser 2 Slave Available?

Posted On Today

I have just gotten my Doser 2 up and running and love the resolution of dosing, literally 1 drop at a time if need be. I have been in love with this unit so much that I'm looking for info on when the Slave Doser will be available in North America. I've seen some prices on European websites,...

Read More...

Frag Packs, Group Buy and More

Posted On Yesterday

Group buy going on for Okanagan !

Contact for details. Tentative date feb 5th arrival via airline carrier

Some CRAZY new rhodactis available. photo doesn't do them justice

http://i1326.photobucket.com/albums/u644/fragbox/IMG_9149_zps44a1a879.jpg

Insane Anemone...

Read More...

PUKANI, TONGA SHELF, TONGA BRANCH.supplied throughout Canada

Posted On 01-13-2015

1st I must thank everyone on and off canreef for supporting us with our venture in supplying Canada wide with premium quality rock for any aquascape be it a nano or a swimming pool size:biggrin:

Without you all we wouldn't exist, keep us in business by supporting the spread word of mouth of...

Read More...

Corals in Stock (January 23rd 2015)

Posted On 01-23-2015

Happy Friday! We have some amazing new arrivals this week at Canada Corals. Colonies will be shipped by air cargo (by plane). Contact us for colony delivery quotes. :biggrin:Frags can be shipped by UPS/FedEX/Purolator.

...

Read More...

Ball breaking prices

Posted On 01-22-2015

http://www.reefsupplies.ca/online-store/Apex-Controllers/

Read More...

Red Sea Max C-Series 250

Posted On 01-22-2015

Hey guys,

Just a heads up that we have a Red Sea Max C-250 (white) with stand at our shop for $2449.00

This is a great tank for those just getting in to the hobby - the system has proven quite capable of supporting a wide variety of corals. The improvements they made over the previous...

Read More...

Bubble Magus pricing stays solid

Posted On 01-22-2015

We have received lots of requests in regards to what the new Bubble Magus pricing will be!

I can happily report for now at least the pricing is going no where.

The reason is I buy USD's on futures, securing a 6 month contract on price. Our last shipment was purchased at 1.12 only 2 points...

Read More...

New Products

Posted On 11-21-2014

Hey guys,

Just thought I would mention some of the new products we have available now:

Tunze Care Magnets

Doc Eco Eggs

New Era food

And the annual tropical fish calendar that we carry is now in stock. Sells out every year so get yours while you can.

Read More...

Aiptasia eating Berghia Nudibranchs

Posted On 01-22-2015

Berghia Nudibranchs will be ready to ship next week! Limited supply so let me know if you want some =) prices are 20$ each and shipping is 40$ across Canada

Read More...

SENEYE - On Demand

Posted On 01-20-2015

Thanks to all our dealers throughout Canada and to their clients!!!!

The very first shipment of Seneye of 100 units sold out to dealers in 3 days flat!!!

The shipment arrives to Canada mid next week (bit later than expected as the larger order took longer to produce)

We start shipping...

Read More...
| | | | |
| --- | --- | --- | --- |
| | New posts | | Popular with new |
| | No new posts | | Popular no new |
| | Article Closed | | Posts By You |

Who's Online
There are currently 110 members and 229 guests. Most users ever online was 12,289, 10-28-2013 at 01:13 AM.
Abe
,
Accordexi
,
AchillesTangBeauty
,
albert_dao
,
andestang
,
Asmoa
,
BeeVee
,
brook29
,
brotherd
,
bsung413
,
Bubbles_
,
CherylMcKay
,
Chuckler
,
ClubReef
,
CM125
,
Coasting
,
d33ps3a
,
davej
,
Dearth
,
DeepBlue2011
,
DiverDude
,
Douglas
,
edikpok
,
F.H
,
Fish Head
,
Fishfriend
,
FishyFishy!
,
fish_man05
,
Frynoodle
,
hackerberry
,
hunggi74
,
jalemboo
,
jasonb
,
Jeff000
,
Jer_H
,
jhj0112
,
Jimmy038
,
Johnsonator
,
jwine961
,
kookie_guy
,
KPG007
,
Kraken
,
lastlight
,
Likesfish
,
lockrookie
,
lordoftheswarms
,
makara
,
Marlin65
,
martinmcnally
,
matt@concept
,
MCC
,
michika
,
Midway
,
mihaivapler
,
millman3k
,
mm84
,
moppy
,
myreefworld
,
NemoanDory
,
nerdz
,
NickC
,
nlmmln
,
Noodles
,
Old Guy
,
ongquang21
,
Peter Peng
,
PFoster
,
pgtanks
,
phoney
,
Pinnochio5
,
Ranchu50
,
Reef_aholic
,
riceboy
,
rishu_pepper
,
ronau
,
roosterrick
,
Ryanerickson
,
samiam
,
Samw
,
SCHMUSTIN
,
scubadawg
,
Seriak
,
shannon32
,
Sharkbait-huhaha
,
shiftline
,
Shy_Koi
,
Simmy
,
Skimmer Juice
,
Slider777
,
Slyguy00
,
Snufflupagus
,
spit.fire
,
straightrazorguy
,
subnet88
,
sugarprobe
,
targa81
,
theokie
,
timv
,
Tomjay
,
tony1928
,
Trevor W
,
Tweeds
,
tyke1962
,
waynemah
,
wayner
,
Wheelman76
,
WillyWonka
,
Youngster Dan

Journal